4 LAUNCHES AVAILABLE
Equipment Delivered to:
​
​
Robinson Preserve
1704 99th St. NW,
Bradenton, Florida 34209
​
Causeway - Robinson Preserve
9801 Manatee Ave W.
Bradenton, FL 34209
​
Leffis Key
2350 Gulf Drive S,
Bradenton Beach, FL 34218
​
Emerson Point
5801 17th St. W,
Palmetto, FL 34221
​
BUSINESS HOURS
Monday-Sunday
8 am - 5 pm
​
941-999-0201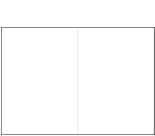 Paddle Pug SUP & Kayak Rental is the newest water sport rental company in Manatee County. With top of the line kayak equipment, you won't be disappointed with your experience!
​
We recommend 4 of the most popular launches in Manatee County: Robinson Preserve, Causeway-Robinson Preserve, Leffis Key and Emerson Point. Please email or call with any questions or inquiries. We look forward to serving you soon!
​
~ Paddle Pug